Academy Day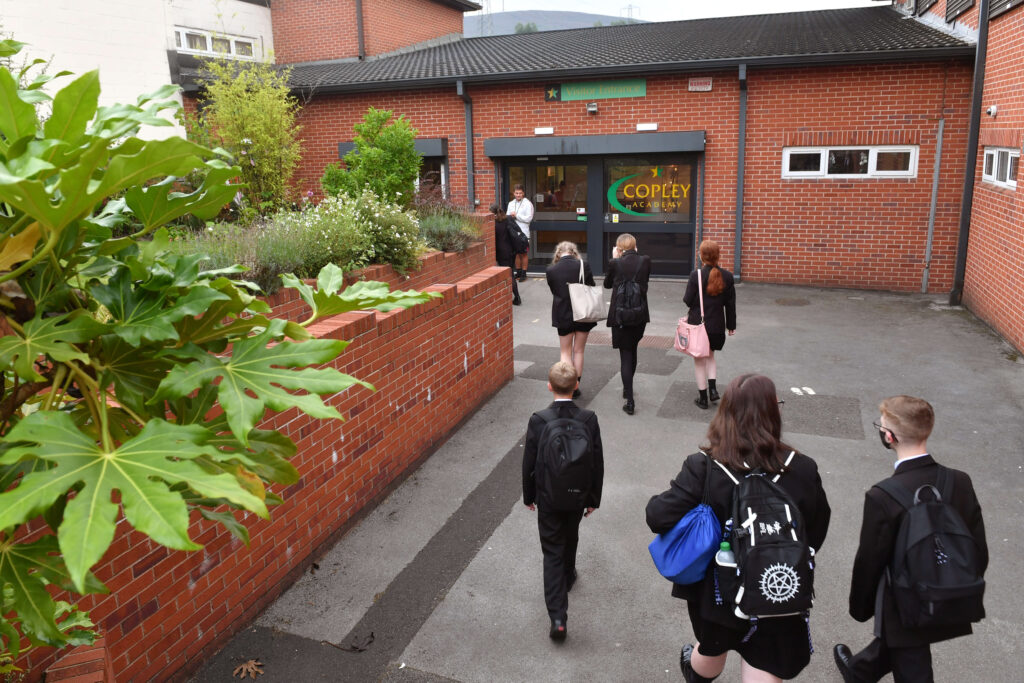 The day at Copley Academy begins early. Students are allowed to enter the building from 8.00am.
A breakfast facility is provided by the catering staff from 8.00am until 8.20am. Students should aim to arrive on site by 8.20am so they can be in their tutor rooms at 8.30am
TIMES
YEAR 7, 8 AND 11
YEAR 9 AND 10
08:30-09:00
Registration
Registration
09:00-10:00
Period 1
Period 1
10:00-11:20
(inclusive of break)
Period 2
(Break is 10:00-10:20)
Period 2
(Break is 11:00-11:20)
11:20-12:20
Period 3
Period 3
12:20-13:55
(inclusive of lunch)
Period 4
(Lunch is 12:20-12:55)
Period 4
(Lunch is 13:20-13:55)
13:55-15:00
Period 5
Period 5
Total Student Hours: 38.03

*Please note the Academy Day ends at 14:55 for Year 7 and 8, 14:57 for Year 9 and 10, and 15:00 for Year 11.
During break students can purchase drinks and snacks from the Dining Room.

Most students have lunch in the Dining Room, but outdoor space is also available.
After school there are a number of clubs and activities that take place. Detentions are also held after school. If your child is required to stay for a detention after school then you will receive a text message informing you of this and the detention will be completed the following day.
On the way to and from school, we expect our students to remember that they are representing our academy. They should show respect for other people and be friendly and polite at all times, whether on foot or using public transport. Uniform should be worn correctly on the way to and from school.
Latest News