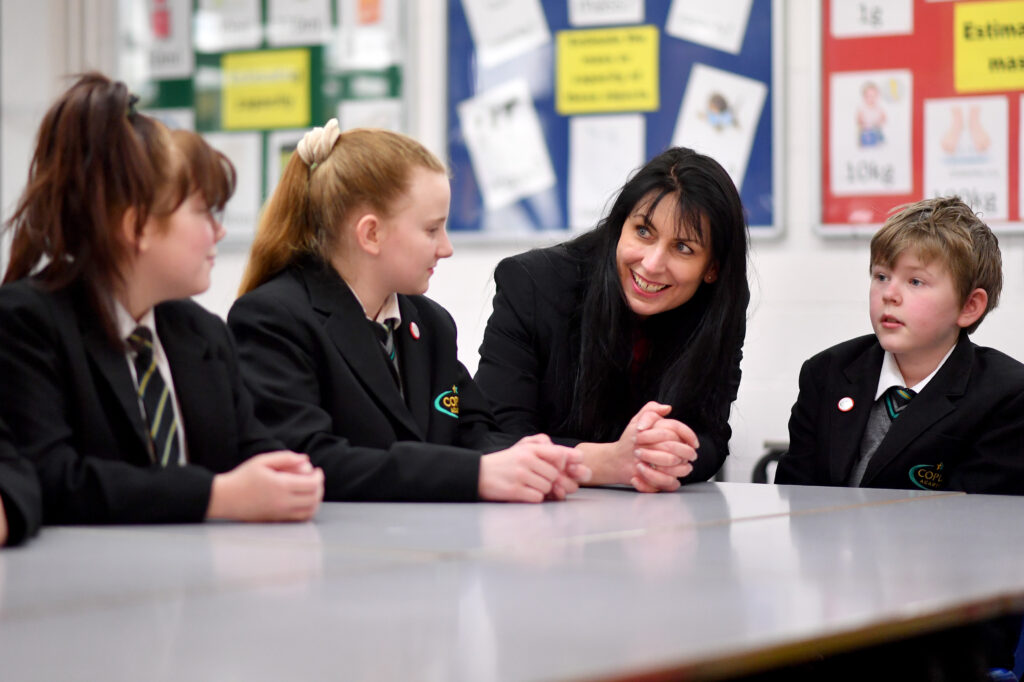 Welcome
"My vision for Copley Academy is that it is a flagship hub within the community that not only delivers first class provision for our students, but benefits our families and the wider community in the opportunities we offer". Principal – Ruth Craven
I am delighted to be able to write to you as Principal of Copley Academy. It is a great pleasure to be here and to work with pupils, parents, staff and all our stakeholders. I am very much aware of the responsibility that my staff and I have to ensure the highest standards of behaviour, teaching and learning and achievement.
We are an 11-16 Academy that serves the community of Copley and the surrounding areas of Stalybridge and Tameside. It is my privilege to lead this academy and to represent our students and staff every day. We are part of the Great Academies Education Trust. GAET have the highest expectations of all young people and staff who are part of their academies and they have the skills and strategic leadership to help to deliver outstanding educational provision.
My priority as Principal is to ensure that Copley Academy improves rapidly and is an academy that students are proud to go to and teachers are inspired to teach in. This will ensure we are able to meet the needs of all our children. It is vital that they achieve their full academic, creative, personal, physical, moral and spiritual potential. Since my appointment it is apparent to me that everyone is committed to making Copley Academy a success ensuring that all students are able to become 'GREAT' students who embody our vision and values.
We understand and recognise the enormous role that our parents and carers play in realising the true potential of all of our young people. Therefore, we will always seek to work in close partnership with you to support the young people who attend our academy.
If you would like to find out more about our academy or would like to arrange an appointment to visit our academy so that you can see for yourself the exceptional work that is taking place, then please contact us. We look forward to meeting you.
Regards
Mrs Ruth Craven
Principal Copley Academy
Latest News